Host your own event with friends, family and colleagues
Why not create your own fundraising event to raise money for us? They can be a simple as a bake sale at work or larger event like a quiz night at your local pub.
Or why not try some virtual events?  Here are a few ideas:
coffee morning
quiz
race night
If you are running your own event, don't forget to let us know so that we can support you. Contact our Community Fundraising Team or call on 01296 823040.
Please keep it legal – contact the fundraising team if you need any advice about running your event.
Have fun!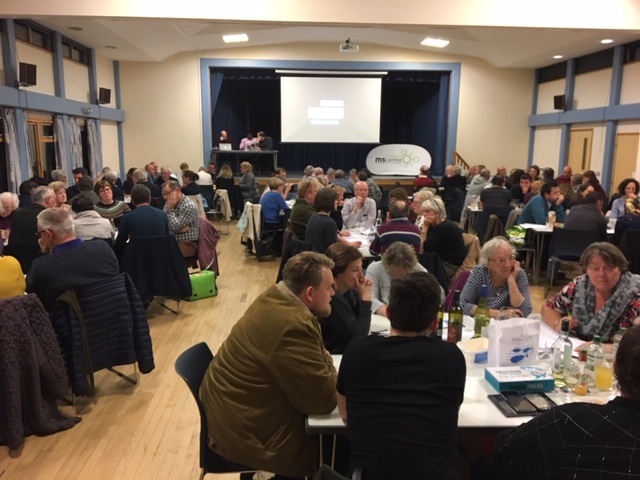 Collect spare change
You can easily collect money for us in your own home. Simply take one of our collection boxes or a collection tub and pop in any spare change when you can.  You'll be surprised how quickly it all adds up.  If you don't have one of these then an old jar or tub will do.
If you work in a a shop or office why not see if you can pop one in your canteen or on the reception desk and encourage your colleagues or visitors to donate their spare change too.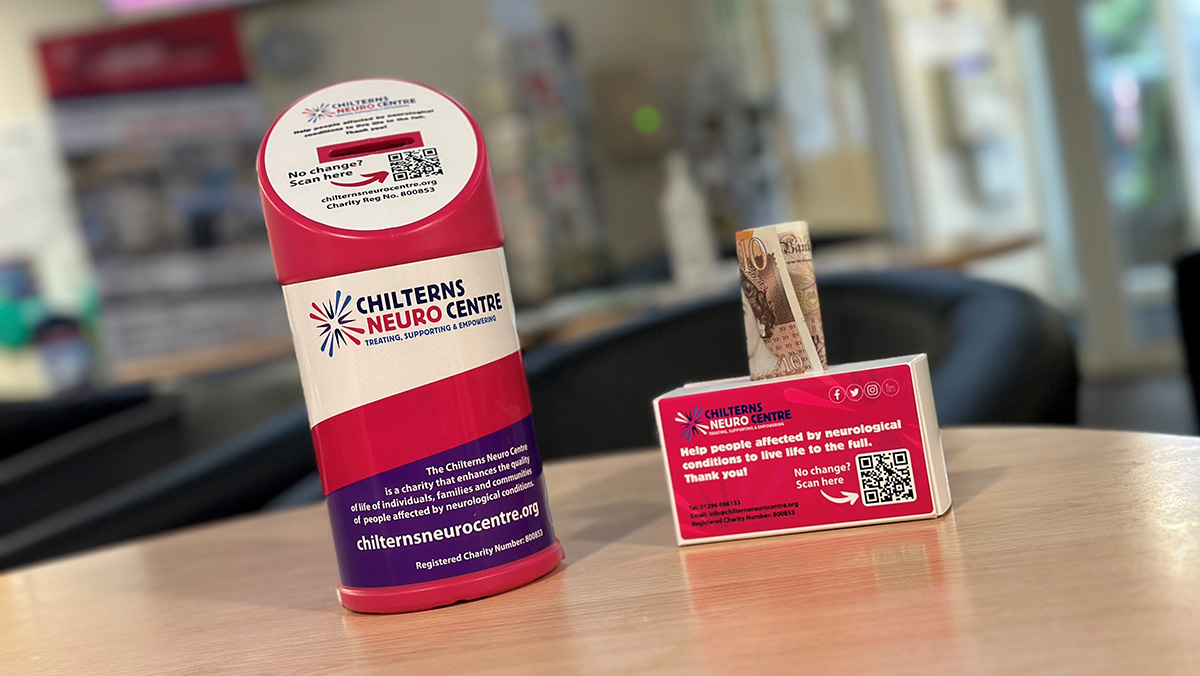 Sponsored challenges
Why not get sponsored to do a challenge?  They are a great way to raise money for the Chilterns MS Centre and many can be done during social distancing!   Some ideas for sponsored events include:
24-hour silence
shave your head/beard or cut your hair
leg waxing
sponsored bike ride/exercise bike ride/rowing
sponsored swim
give something up for a month
skydive
zumbathon / yogathon
a marathon, half marathon or 10k run
Just £200 can help to allow someone with chronic fatigue to feel more energised to do something they love, like walking their beloved dog.  Imagine what £500 could do!
Tell us about your challenge by emailing the Fundraising Team. We can guide you on how best to fundraise and share your story.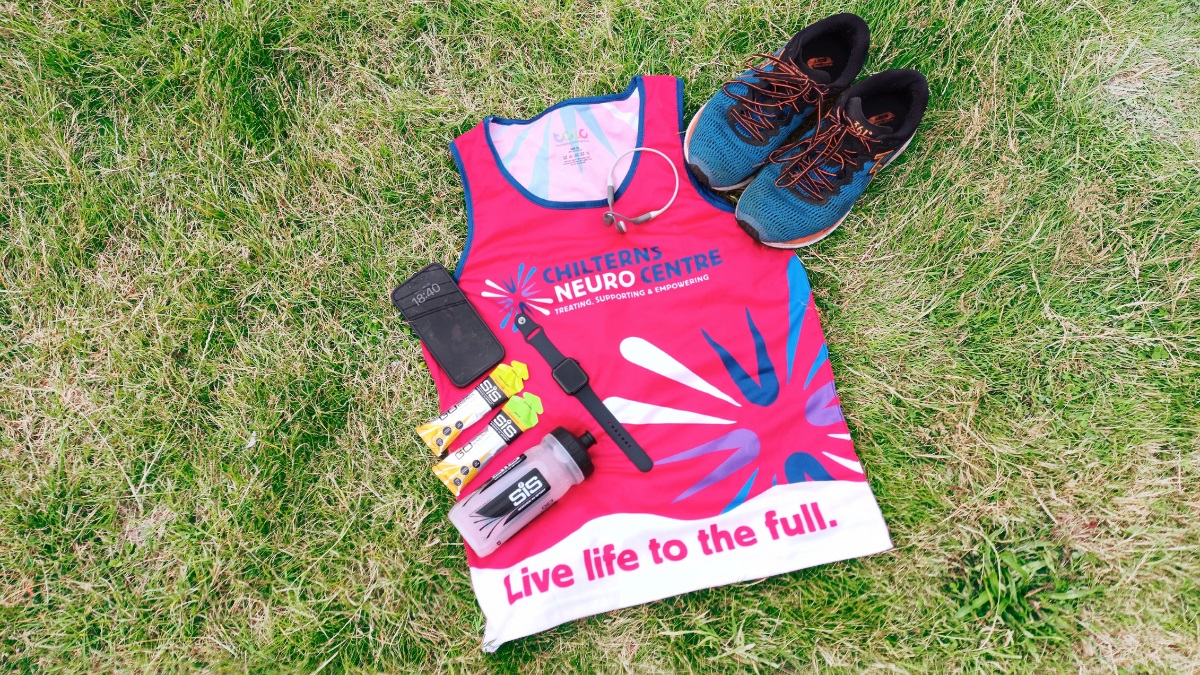 Fancy a bigger challenge?
We have teamed up with Global Adventure Challenges to bring you some of their best events to choose from. Simply find the challenge you are interested in, sign up on our behalf and start asking for sponsorship.
They arrange amazing sponsored challenges that include:
Three Peaks
Wales Cycle Challenge
Great Wall of China Trek
Cycle Mallorca
Hadrian's Wall Trek
Don't forget to tell us what you are doing and we'll support you to promote your challenge to help you reach your fundraising target.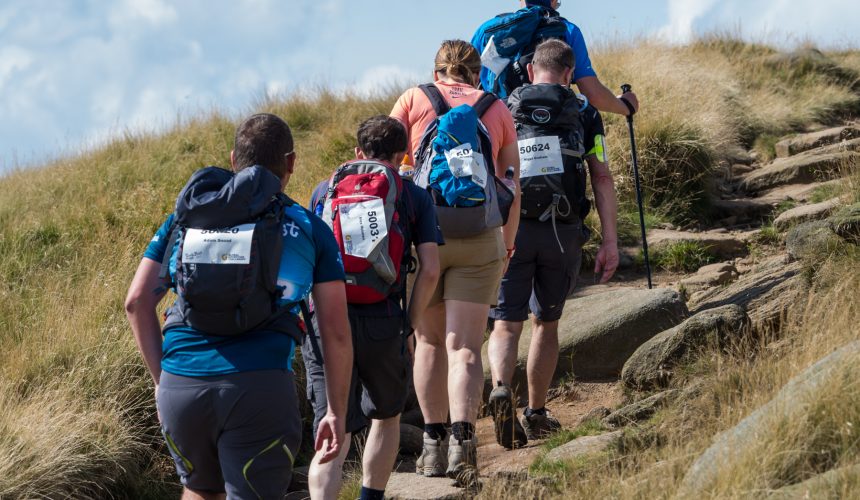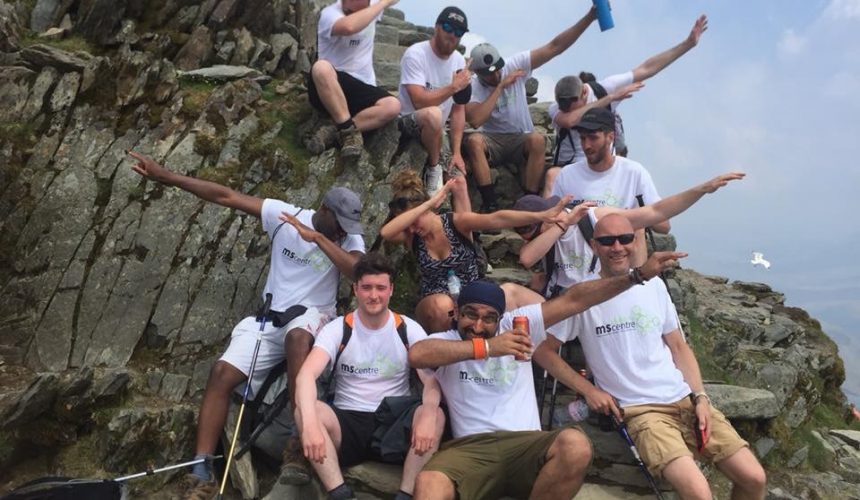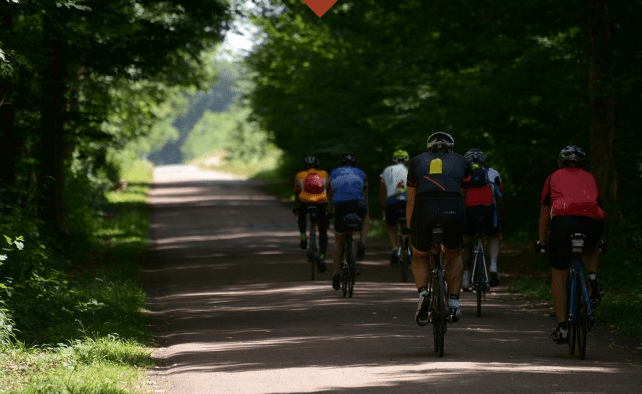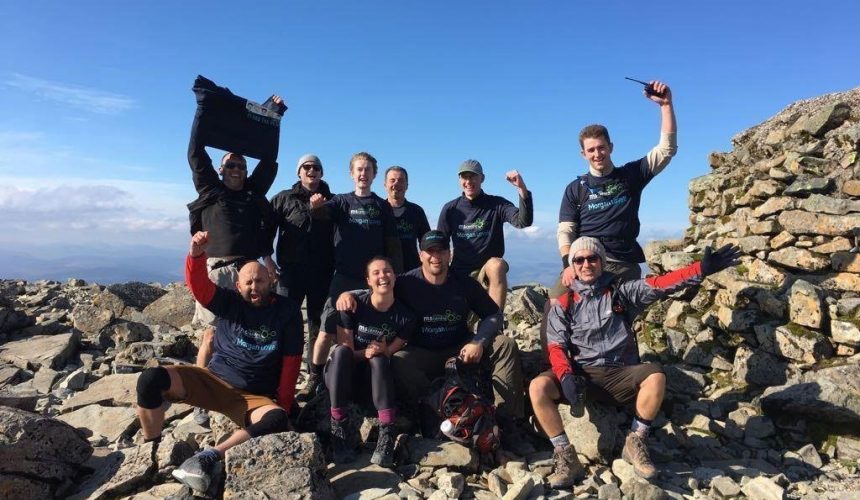 Earn while you shop
There are several websites that you can use to order your shopping online and they give a percentage of your purchase to charity, at no extra cost to you!
Easyfundraising.co.uk – select your retailer and then the site redirects you and pays us a percentage of any purchase you make.

Sell your unwanted items
Time for a declutter?  If you are having a clear out why not sell the items and donate the proceeds to the Centre.  There are many different ways to sell new and used items.
Fees may apply. Make sure you are aware of the terms and conditions of your chosen platform before you list an item to sell.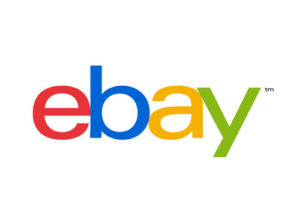 Facebook birthday fundraiser
Have you got a birthday coming up? Using Facebook's fundraising tool, you can now donate your birthday to a non-profit charity through the platform. We'd love you to choose us!
In order to donate your birthday, simply click on the fundraising tab on your News Feed. From there, you can select what charity you want to give to and set your fundraising goal as well as your fundraiser's end date.
You can invite your friends directly to the fundraiser, so they'll feel personally compelled to donate.
Click here to get started or perhaps just bookmark the page until nearer the time.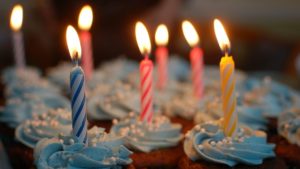 Play the Bucks Lottery
By playing the Buckinghamshire Lottery, not only will you be in with a chance of winning up to £25,000 each week, you will also be supporting the Chilterns MS Centre.
If you choose us as your charity then every time you play, 50p from each £1 ticket will come to us.
You know what they say, you've got to be in it to win it.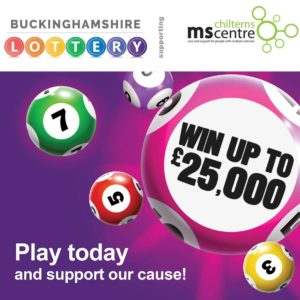 Paying in your money
The simplest and most fuss-free way to collect sponsorship and pay in the money you have raised is through a JustGiving page.
Don't have one yet? Sign up to create your own fundraising page in a few easy steps.
Alternatively, if you have collected the money yourself offline you can pay it in using one of the following ways:
on our donation page.
Send us a cheque made payable to 'Chilterns Neuro Centre' and post it to us or bring it into the Centre
Bring the cash in to the Centre (please do not send cash in the post)
Bank transfer – Account Name: Chilterns Neuro Centre Ltd, Sort Code: 09-07-25, Account Number: 52453684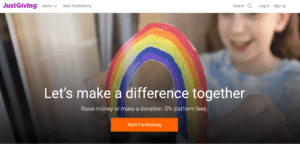 Donate foreign coins, old currency or stamps
Did you know that we also accept any old currency, like the old £1 coins or £10 notes, foreign coins and notes or used stamps? We can pay in any currency at the bank and we sell used stamps for cash.  Just tear around them, leaving them stuck to the paper, and send to us.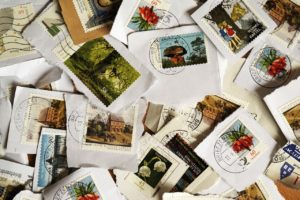 Attend our events
If you don't want to fundraise yourself we also run our own events throughout the year that you can attend.
Most are fully accessible and all are great fun.
Check out our events calendar for more details.