Meet our Corporate Friends
These businesses are part of the Chilterns Neuro Centre family. In making regular donations or by providing their services to us, these companies are helping us to help people affected by multiple sclerosis locally. We are extremely grateful to them for their support.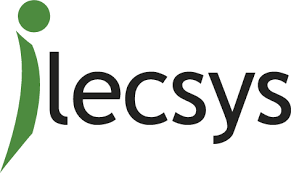 iLECSYS Group design and supply electrical components, enclosures and sheet metal work for all types of industry, including the rail industry. In 2018 the iLECSYS Group became our first ever Diamond Corporate Friend.
This follows from a successful partnership which started in 2017, when they became the charity's first ever Corporate Friend. They were so taken with the concept of the scheme and our relationship has gone from strength to strength. They even designed all of the Corporate Friends marketing materials.
'We are delighted to support the Centre. It's a fantastic local charity making a difference in our shared community,'
Grace Tipson, Managing Director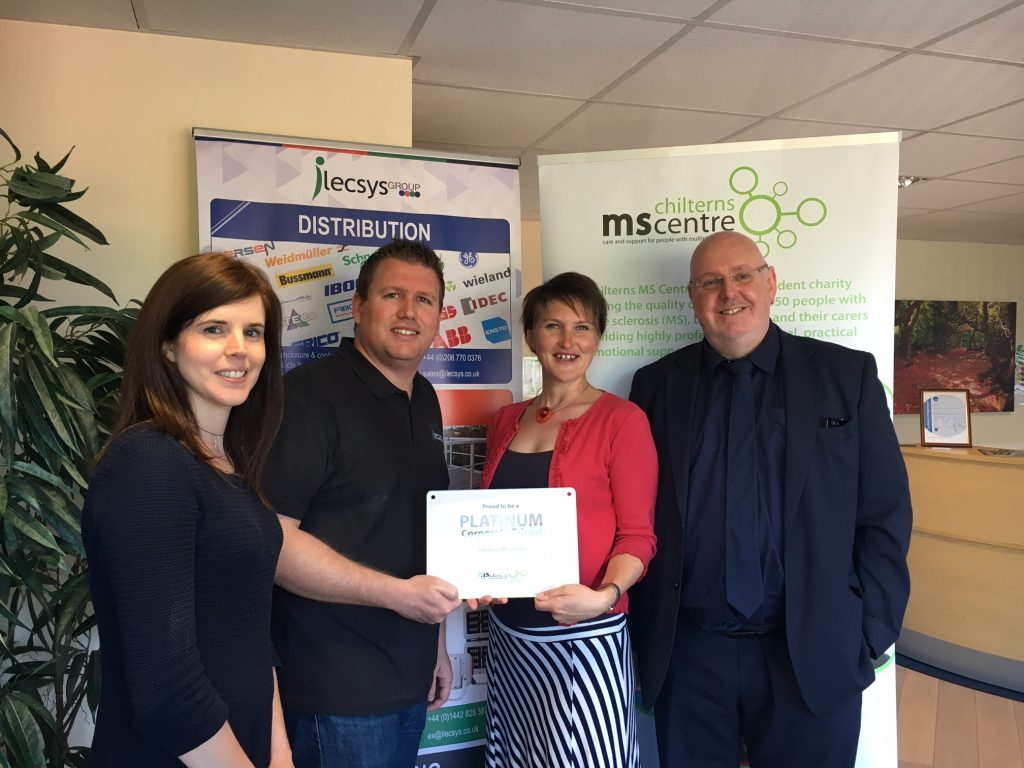 The team at the Aylesbury branch of Specsavers are proud to support the Chilterns Neuro Centre.  Specsavers has been a family-run business for over 30 years, working together with store partners to provide the best value optometry, audiology and other healthcare service for their customers.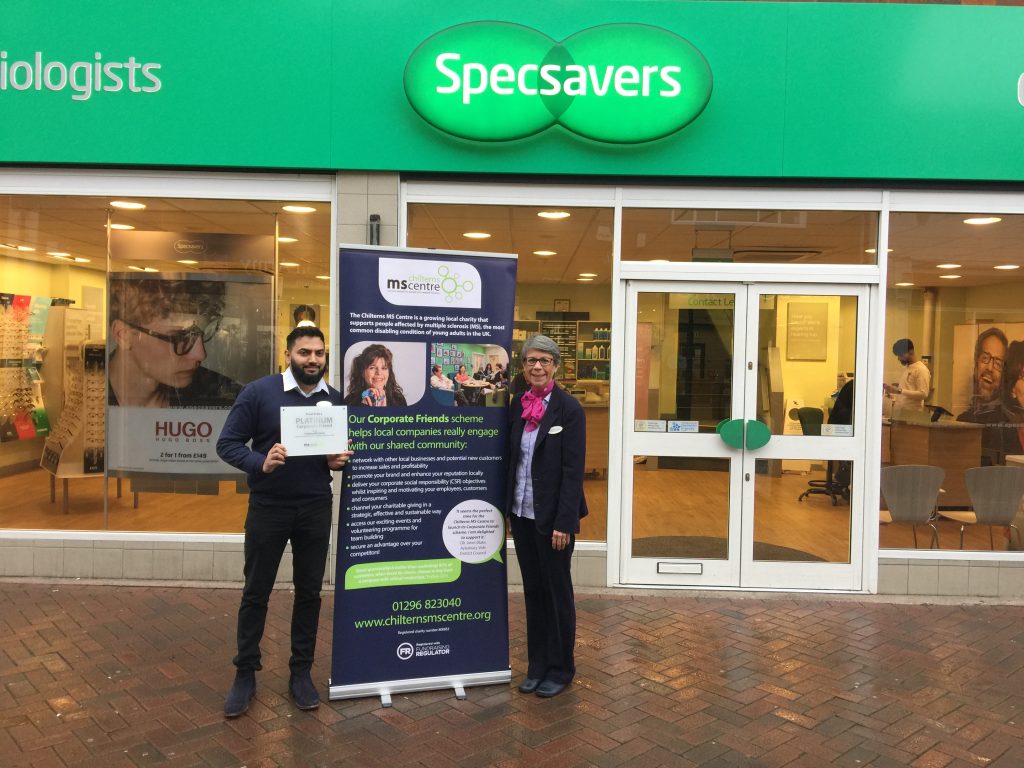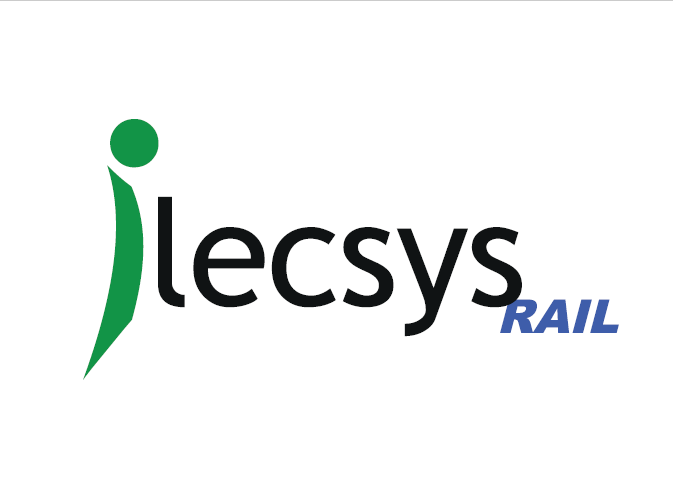 As well as the iLECSYS Group being a Diamond Corporate Friend, their subsidiary iLECSYS Rail are a Platinum Corporate Friend.  iLECSYS Rail manufacture specialist products for the rail industry, including signalling switchgear and electrical enclosures.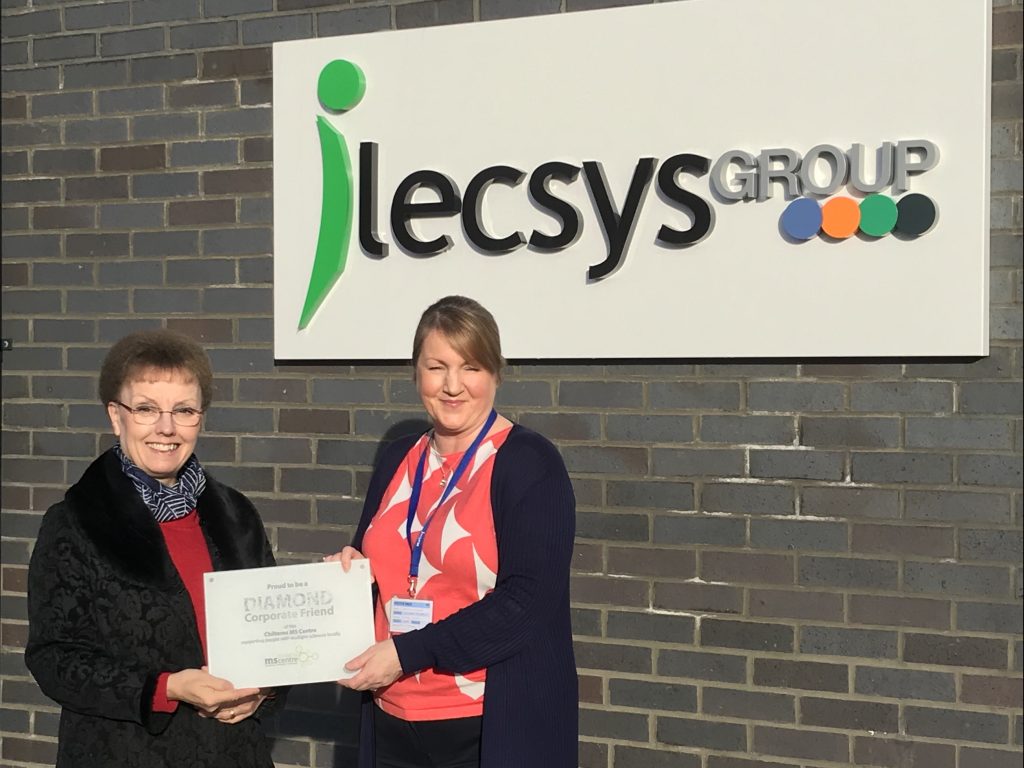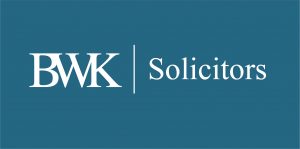 BWK is a modern law firm serving the legal needs of individuals, families and businesses across the Chilterns, London and Home Counties.  The firm is located in Chalfont St Giles and Stone, near Aylesbury.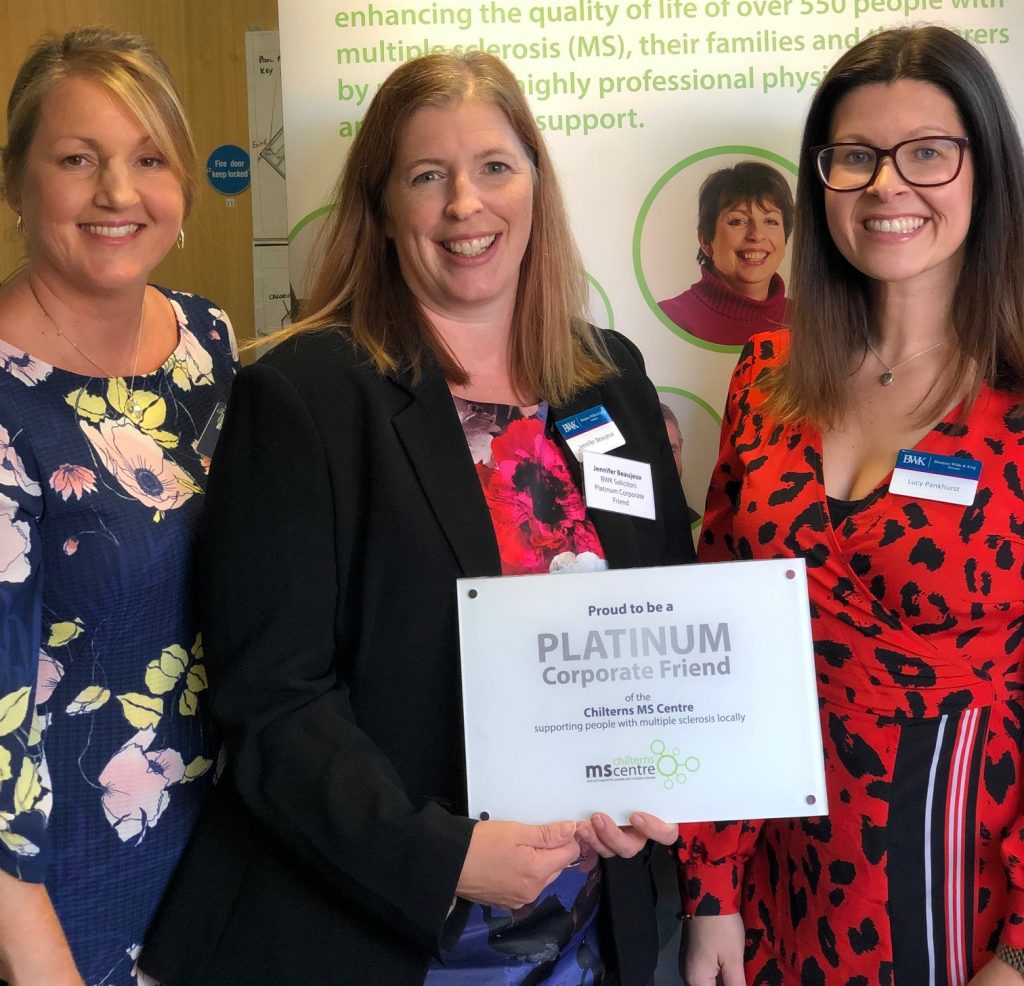 High Wycombe-based firm Greens has been supporting us for six years. By providing all the charity's printing, we estimate the firm has saved our charity £10,000 by printing headed paper, donation receipts, annual reviews, fundraising flyers and marketing materials.
Greens were delighted when we invited them to join our Corporate Friends scheme in July 2017
''Thank you for our plaque. It is very much appreciated. We're deciding on a suitable location for it in our foyer, for all to see! It's a real pleasure to support the Centre.'
Greens Digital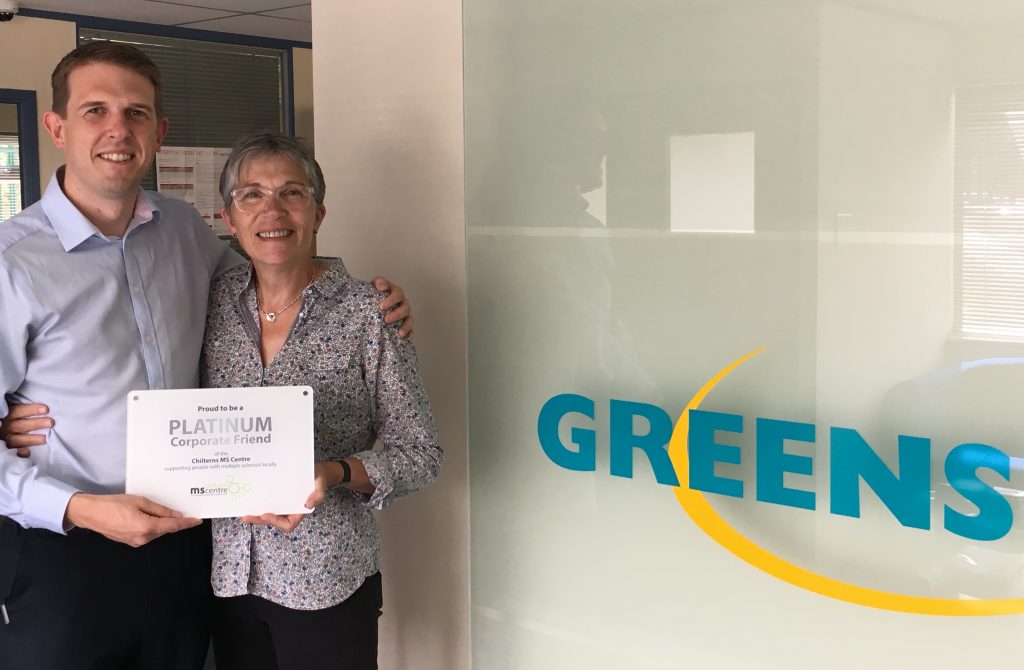 The Kings Arms is a traditional family run free house hidden away in the heart of the 'Tring Triangle'.  Publican Rob and his team have raised a staggering £6086 for the Centre in 2½ years through a series of fundraising activities and events. Presenting Rob with his Corporate Friends plaque in July 2017 shows the KA's staff and customers how grateful we are for their continued support.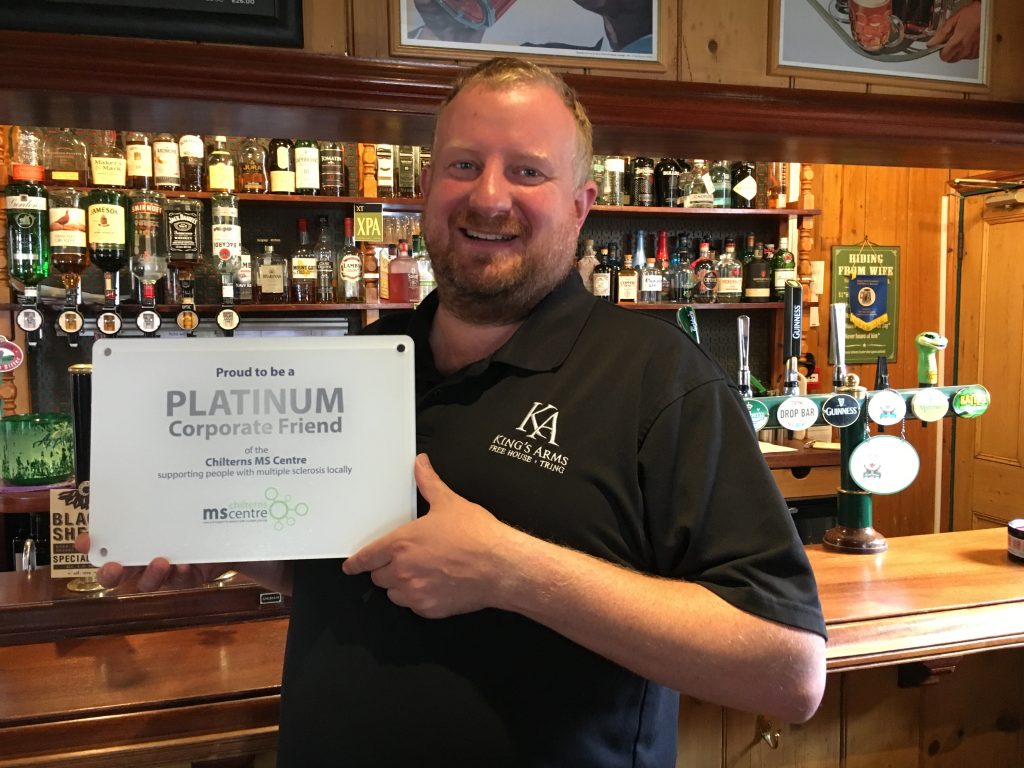 Ashridge Group is a specialist provider of facilities and security services to organisations nationwide. Expert capabilities and specialist knowledge are combined to provide a high level of protection, maintenance, and management for businesses.
Winners of the Best in Aylesbury Vale and overall Company of the Year categories at the Buckinghamshire Business First Awards 2018.  Ashridge Group care about protecting your people, your property and your assets.
'At Ashridge Group we are a local family-owned business that values its people and community. Having seen first-hand the difference that the Centre makes to the lives of so many people, we decided to join the Corporate Friends Scheme as Platinum members. The Centre offers such an amazing environment for sufferers of MS, and you only need to sit in the foyer for a minute or two to experience the tremendous positive impact it has on their lives'.
Ashridge Group