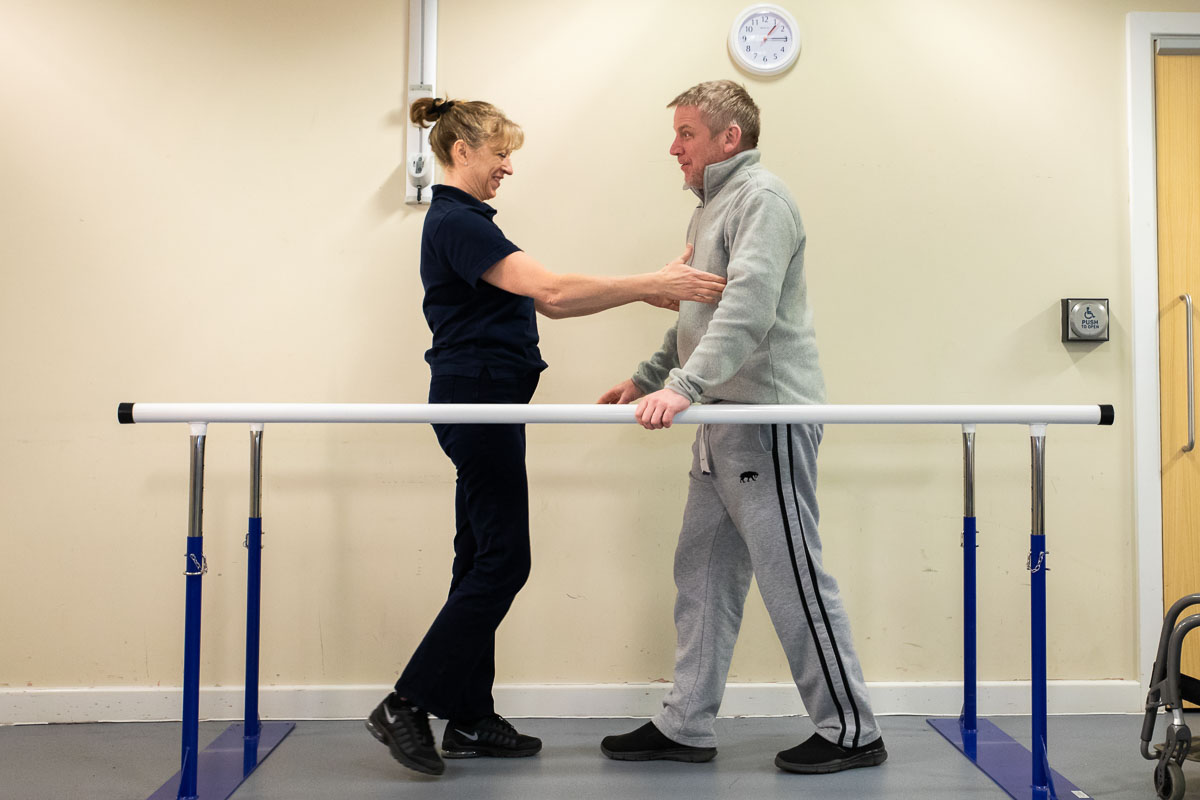 WHAT IS PHYSIOTHERAPY?
Physiotherapy improves or restores a person's movement and functions using physical methods such as movement, exercise, and manual therapy. Physiotherapy specifically tailored for people with multiple sclerosis, delivered as part of a multidisciplinary team approach, provides a range of benefits; from improving physical health to enhancing quality of life. As one of the main non drug-based treatments for managing symptoms, it can enable you to stay in work or remain independent for as long as possible.
At the Chilterns Neuro Centre we deliver physiotherapy to our members based upon their clinical need, with targeted evidence-based treatment to help you to reach your specific goals. We also offer maintenance to those that need it through exercise, facilitate self-management strategies and provide advice and support when needed.
HOW COULD PHYSIOTHERAPY BENEFIT ME?
Physiotherapy has many benefits if you have a neurological condition and can be focused on one specific area, or the whole body.
Some benefits include:
Symptom management to improve mobility and movements, and reduce pain.
Postural management to promote good posture, breathing control, functional movement and long-term maintenance.
Improved balance and reduction in falls and injury.
Our physiotherapy is delivered in a number of ways:
Self-management and recommendations.
Gait re-education, FES assessment, advice and selection of orthosis and walking aids.
Wheelchair clinic and skills training.
Hand and upper limb rehabilitation.
Fall prevention workshops
HOW TO ACCESS PHYSIOTHERAPY?
Requirement for physiotherapy will be identified in your initial and review assessments. Based on the referral, one of our physiotherapists will be in touch with you to offer a physiotherapy assessment to identify your goals and treatment plan. Depending on your goals you may be offered a course of physiotherapy.
OUR TREATMENTS AND THERAPIES