Volunteering has enriched my life
Lisa Tervit has been volunteering at the Chilterns Neuro Centre since November 2022 when she introduced a new art-based group that used natural or recycled materials to create beautiful art and craft.
The group was appropriately named 'Wild Art' and, since its inception, has proved very popular among members. As well as providing the enjoyment of nature and creativity, group members can also experience the added benefits of relaxation and mindfulness, improving their overall wellbeing.
In our latest article, Lisa talks about why she wanted to become a volunteer and what got her involved with the Centre.
We have recently made owls from bark with seed beaks and acorn eyes. We have also made a few seasonal wreaths and pressed flowers to decorate candle jars.
I have formed a lovely relationship with group members and discovered that the benefits of volunteering go both ways. My group are a particularly creative bunch who have so many skills which I am constantly learning from. I provide the group with ideas, but they are also a great support for me, when I need it. They are not shy about telling me how much they enjoy the group which I find especially gratifying!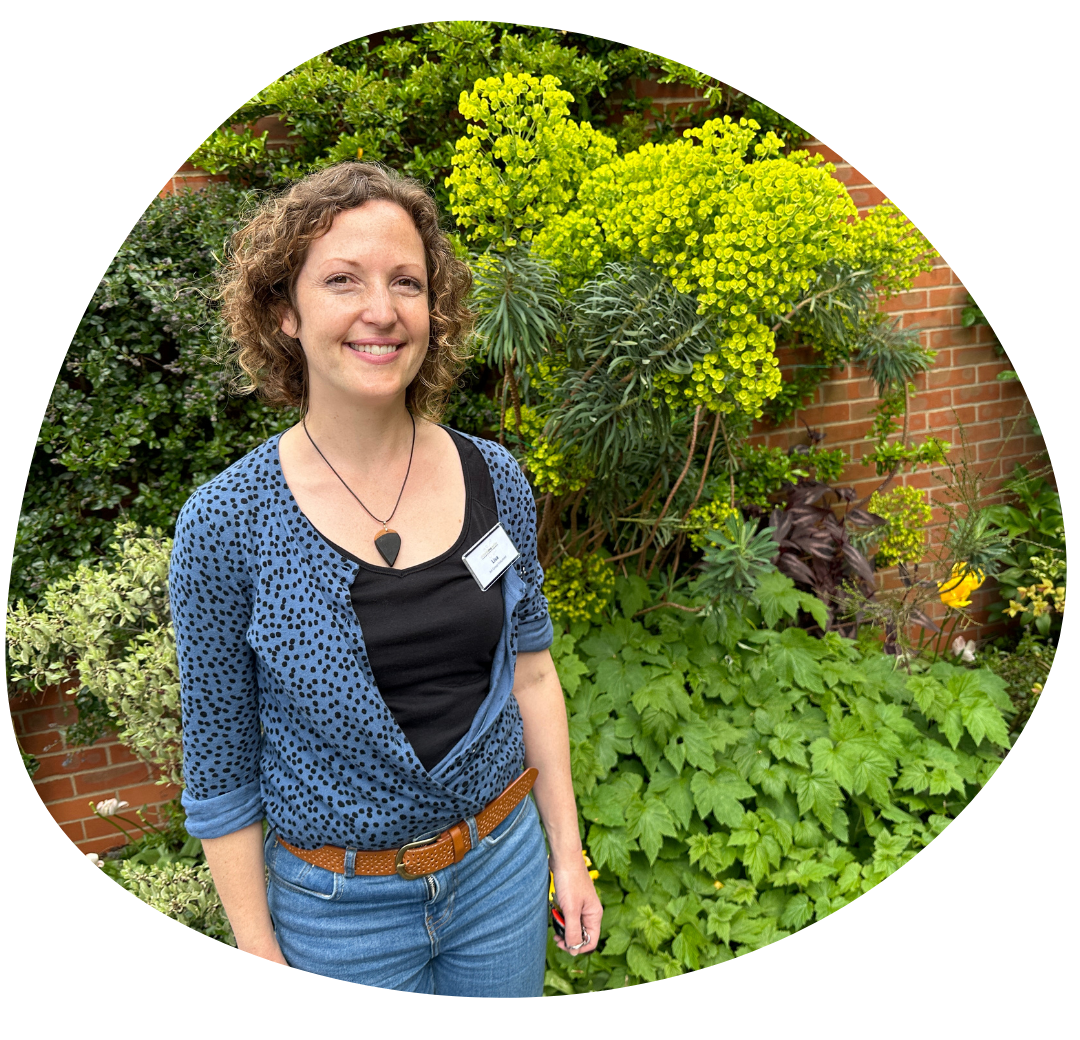 I am proud to be part of the Centre and have developed so much as a person through my role and the people I have met. Volunteering at the Centre has enriched my life and given me a better understanding of how neurological conditions affect some people.
In answer to those who wonder why anyone gives up their own time to volunteer, I actually now feel that volunteering has taught me that doing something I love is such a great gift to myself. I love everything about my volunteering role. How many paid jobs give this sense of satisfaction?!
For anyone looking to volunteer, when you are working out the pros and cons, think about what volunteering is going to do for you, as well as those you are hoping to help. It's a two-way thing. Volunteers, staff and members all want to come together to make life better and it's so much nicer when we do this together and help each other. I benefit from volunteering as much as those who attend the group, and it's a lovely feeling to be 'in it together'.
Volunteers are a fundamental part of our Centre and we couldn't do the work we do, helping people with neurological conditions to live life to the full, without their amazing support.
If you feel inspired by Lisa and would like to find out more about the volunteering opportunities we have at the Centre then check out our volunteering page.