Together we will be stronger in sharing our journey
Laurel Miller was diagnosed with Parkinson's in 2014 on March 20th. It's a date that sticks in her mind because it was the day everything changed. This is her story.
I was shocked to be told I had a progressive neurological disorder for which there was treatment but no cure. I was frightened and full of despair when I looked online. I expected only the worst for the future.
Time has changed my perspective. Over the years I have had wonderful support from my PD nurse. I have learned a great deal about the condition and the current state of research, and I have a clear picture of how to live as well as I can with Parkinson's.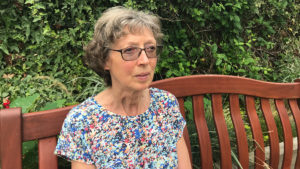 Now I can access support from the Chilterns Neuro Centre, which is a real bonus!
I joined the pilot programme to include People with Parkinson's early in 2022. I have had a motor symptom assessment by a physiotherapist, joined an online Pilates classes, had one-to-one sessions on foot health, diet and speech and language and a lovely relaxation massage.
At present my mobility is only slightly impaired by Parkinson's so my first physio assessment didn't flag up any particular concerns – indeed, it encouraged me to carry on with the exercise regime I already follow.
However, future assessments may tell a different story, and the knowledge that help will be on-hand is comforting. To be able to exercise, foot health is important. I had ongoing concerns about my feet and a session with Helen McGregor taught me how to look after them better. It also gave me a contact to help with future issues.
Constipation is a severe problem for many people with Parkinson's because it can stop our medication from working; also tremors can lead to weight loss. Sessions with Claire Fenlon helped me review my eating habits to see what I could do to tackle both these areas. Claire is hugely empathetic and caring and gave me really good advice, which has proved very beneficial.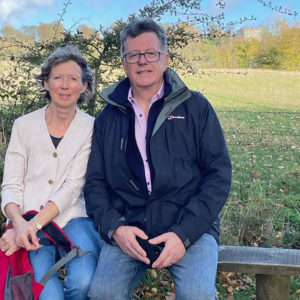 Problems with speech are another feature of Parkinson's – reduced lip and tongue movements mean speech becomes mumbled, vocal cords are affected leading to poor voice quality and reduced pitch range, and less powerful breathing leads to our voices becoming quieter. A speedy referral to the local NHS Speech and Language Department led to a series of sessions with a therapist who taught me how to 'think loud' and also equipped me with daily voice exercises.
It is wonderful to have been able to access services in the caring, friendly and supportive atmosphere of the Centre – every time I go there I am welcomed as a friend. There is nothing overtly clinical about the Centre – it is really a pleasant place to spend time.
I have come to accept that there is only so much the NHS can offer people with long-term conditions, so access to alternative provision is something to be treasured, both now and in the future (when I know my needs will increase).
I already had a group of 'Parkie Pals' before I joined the Centre. I am looking forward to learning more about the needs of people with MS and other neurological conditions as time goes by – we have much in common, and together we will be stronger in sharing our journey, helping the public to understand our needs better and working with researchers to find new treatments to help us.
If you have Parkinson's Disease and feel you would benefit from the services offered by the Centre, or you know someone who would then please get in touch by phoning 01296 696133 or by emailing info@chilternsneurocentre.org