What legacy will you leave behind?
Wills can be uncomfortable things to talk about, can't they? Not many of us feel excited by the prospect of writing or updating one. However, writing a Will doesn't have to be difficult, painful or expensive. Having a properly drafted Will can leave you with a satisfied feeling, knowing that those closest to you, will be taken care of in the future. It can give you a sense of control in how you want to be remembered and the legacy you want to leave behind.
It may surprise you to know that lots of people find it a very life-affirming experience.
Our Centre means so many things to so many people and you will have your own thoughts about why it's such a special place and what makes it so important to you. We are exceptionally grateful for any support you have been able to give us in the past as none of what we do, could happen without you.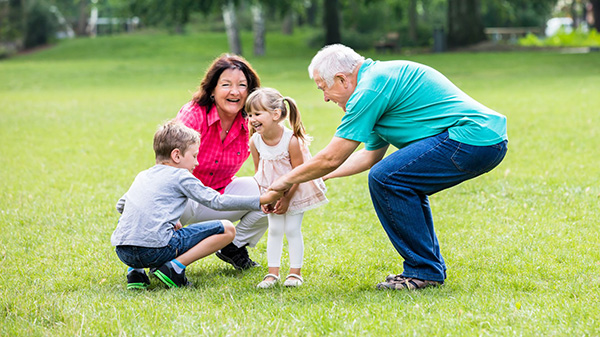 However, many people want to know what they can do to ensure the Centre is still here for future generations, when they are no longer with us. The special gifts that people have left us in their Wills have enabled us to continue providing the life-changing treatments and support to local people with neurological conditions.
This quote from one of our members explains why they thought it was important to leave a gift to the Centre in their Will:
"I have been a member of Centre for about 5 years, having moved to the area to be close to my children and grandchildren. During lockdown, I was so grateful that the Centre initiated moving some exercise classes onto Zoom, when the building was closed. This enabled me to maintain my fitness levels, and also gave me an opportunity to socialise via Zoom with other members in the classes. It was a great way to lift everyone's spirits.

Since the reopening I've returned to attending face to face physio appointments, Pilates and various classes, for example, balance as well as continuing with the online Zoom exercise classes.

I am able to chat to friends I have made through the Centre and enjoy the banter we have with one another. I have also joined the book group which has enabled me to indulge in my love of reading and share it with other like-minded members.

All this has inspired me to leave a gift in my will to help future generations of members to enjoy all the benefits the Centre has to offer.  The fact that my gift will be free of 40% inheritance tax was an added incentive for me to donate to the Centre in this way.

The Centre is an invaluable asset to the local community and gives support and choice to people with neurological conditions that just simply isn't available anywhere else in the area"
Any gifts you leave to a charity in your Will are free of Inheritance Tax (IHT) and may also help to reduce the amount of IHT that you have to pay. Best of all, a gift in your Will won't cost you a penny during your lifetime.
Around half of adults in the UK don't have a Will, but without one, the law gets to decide what happens to your possessions. So to help you on your Will writing journey, our charity runs its popular Make a Will Month each November. This is where we team up with several local solicitors who offer to waive their fee for drafting your Will, in lieu of a donation to the Centre. The suggested minimum donation for a single Will or a pair of mirror Wills is a substantial reduction on the normal cost of writing a Will.
After looking after those closest to you, would you consider leaving a gift to the Centre in your Will? Any gift you choose to leave will help hundreds of local people with neurological conditions to live life to the full, for many years to come.
If you would like to talk to anyone about writing your Will or leaving a gift in your Will, please contact Terry Squire by emailing TerrySquire@chilternsneurocentre.org or by phoning 01296 823040 and he'll be happy to have a chat with you.