Singing is good for mind, body and soul
Before her Parkinson's diagnosis, life was straightforward for Jacqui Woodhead. "I guess one planned ahead," she says, "but now it's changed completely and I just live from day-to-day, In the moment enjoying everything I do. I'm trying to stay positive."
"The Centre has supported me in many ways. The PD Power classes introduced me to a lot more people with Parkinson's and now I feel like I'm part of a big family. I have benefited from some counselling and acupuncture and very much enjoy volunteering with the Wild Art group. I also exhibited some of my work in the art exhibition the Centre hosted earlier in the year.
"One of my favourite groups though is the singing group as singing has for a long time been such a big part of my life. I had been a part of a singing group for about fifteen years although, when I first joined all those years ago, I was absolutely terrified. This was before I had Parkinson's.
"To start with, I had no confidence but after we'd done a few concerts, which sounded wonderful, I was hooked. I just enjoy singing with other people and find it to be so uplifting.
"When our brilliant singing teacher decided to move away from the area I was delighted to discover that the Centre also had a group so joined immediately."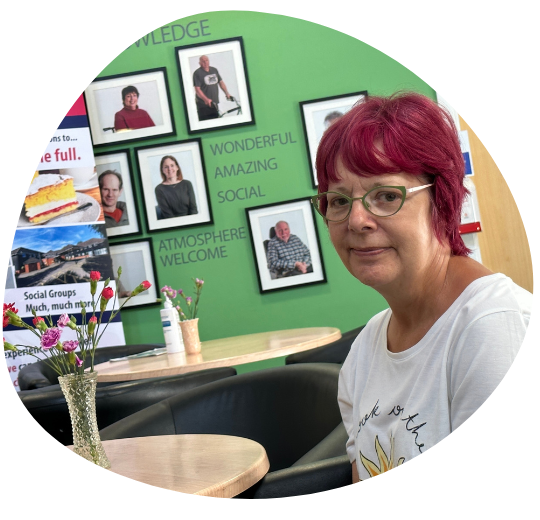 Singing offers a range of physical benefits. It strengthens the respiratory muscles, improving lung capacity and control over breathing. Singing exercises promote cardiovascular health by enhancing circulation and oxygen distribution throughout the body. On top of that, singing encourages proper posture and core engagement, leading to improved alignment and strengthened core muscles.
"One of the key things for me is that it helps improve my voice projection which people with Parkinson's can often have issues with. I feel like I can be heard again and it helps build confidence!"
Singing has been shown to trigger the release of endorphins, which are natural mood enhancers, helping to reduce stress and induce relaxation. Interestingly, singing can even trigger the release of pain-relieving hormones, offering a modest degree of pain management.
Cognitive skills are also sharpened through singing, as it requires memory recall, focused concentration, and the ability to multitask. Singing provides a means of creative expression, enabling individuals to convey their emotions and thoughts through music.
Additionally, group singing encourages social bonding and combats feelings of isolation. Singing cultivates mindfulness by requiring individuals to be fully present in the moment, and its engagement in learning new songs supports cognitive health.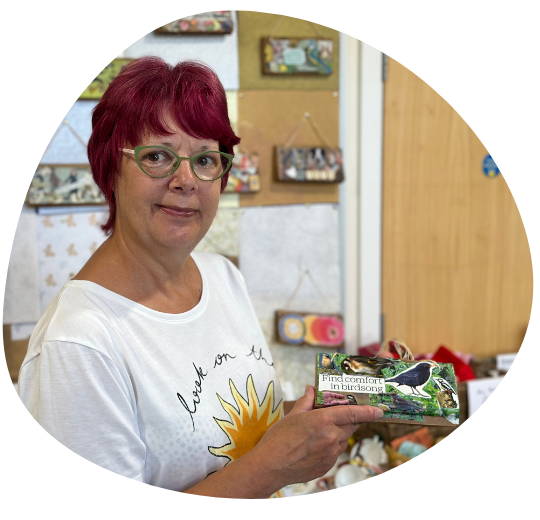 "For me, singing in a group just makes me happy. To sing with other people just gives you such a warm glow.
"If someone is thinking of joining the group but is a bit low in confidence, I would encourage them to do so. Most people think they can't sing but actually we all can. No one will judge you at all. Then, the more you do it, the more confidence you gain."
If you have MS, Parkinson's or experienced a stroke and feel you would benefit from the services offered by the Centre, or you know someone who would then please get in touch by phoning 01296 696133 or by emailing info@chilternsneurocentre.org
If you're interested in joining the singing group at the Centre then come along on the second and fourth Tuesday of the month, from 2-2.45pm. No prior experience is necessary. Email Jo Kendall to find out more.
"Singing is really beneficial to the neuro community, not only for the well being factor, but also for respiratory health and speech and language preservation. Whilst the singing group falls under the umbrella of therapeutic leisure activities, as a physio, I see the wider benefits and encourage everyone to participate."

Lou Grace
Deputy Head of Integrated Clinical Services